Ashcroft, Inc. is a manufacturer of pressure instruments, such as pressure gauges, transducers, transmitters, and other measuring instruments.
They were in the midst of a relaunch of their website and asked us to create an animation highlighting some of the new features.
This 3D Animation was created to help illustrate the new sections of interest on the Ashcroft Website.  Seeing as how the layout changes from the previous design, we created screen captures and put them into a 3D render of a laptop for dynamic movements.
The goal was to generate enough interest that viewers would click to the website, and 3D animation seemed like the perfect direction to head.
Executive Producer: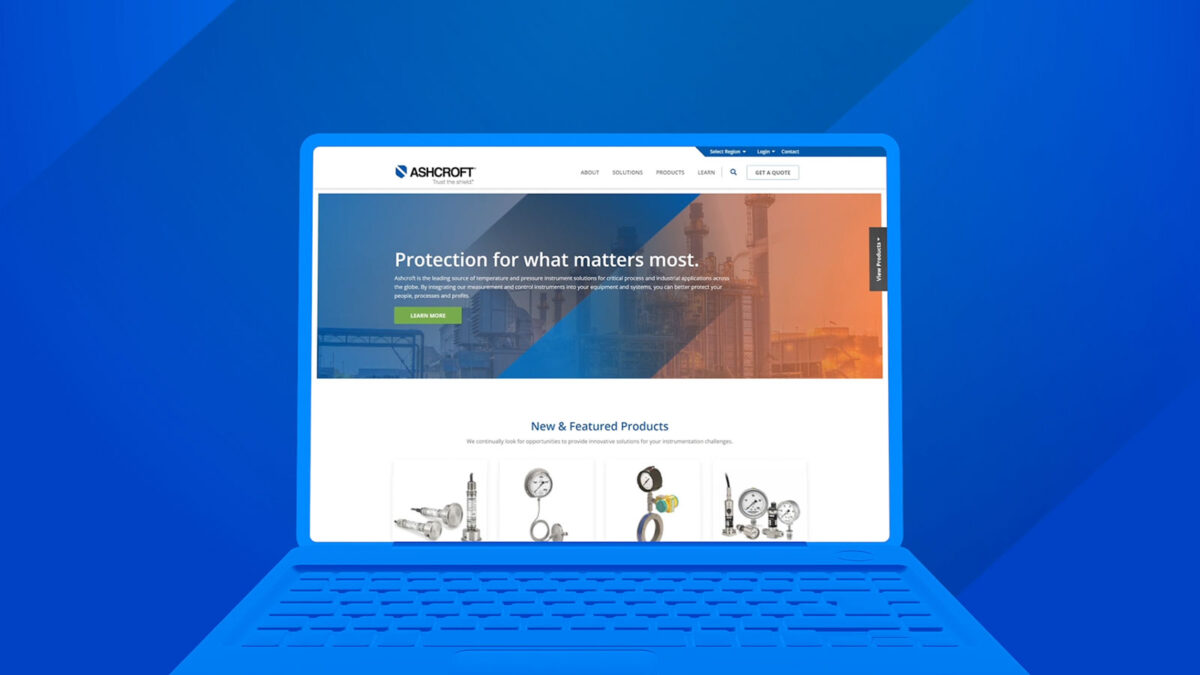 Beth Mallico
Producer: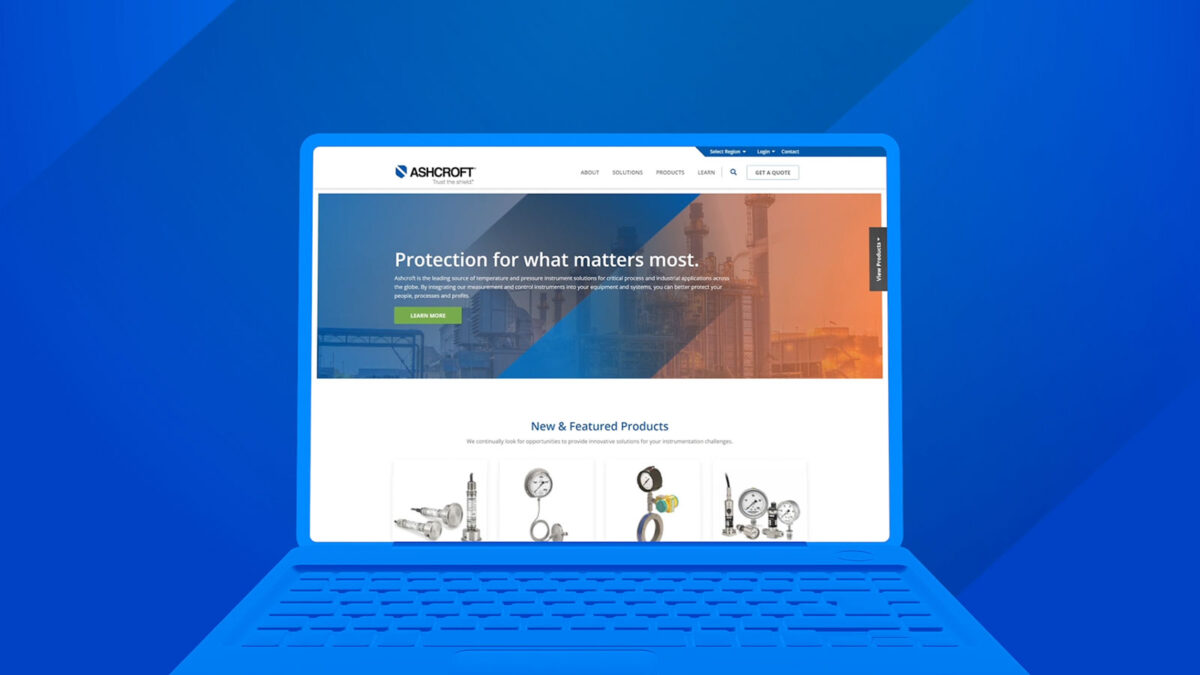 Torrey Benane
Director: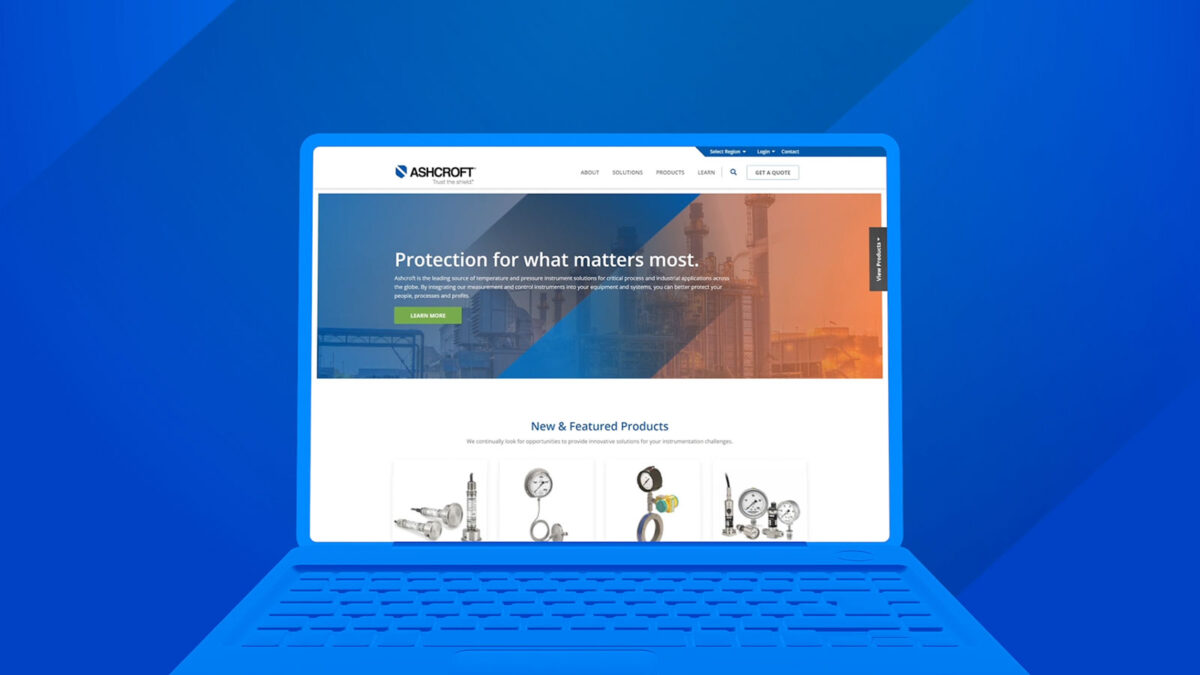 Paul Melluzzo
Animator: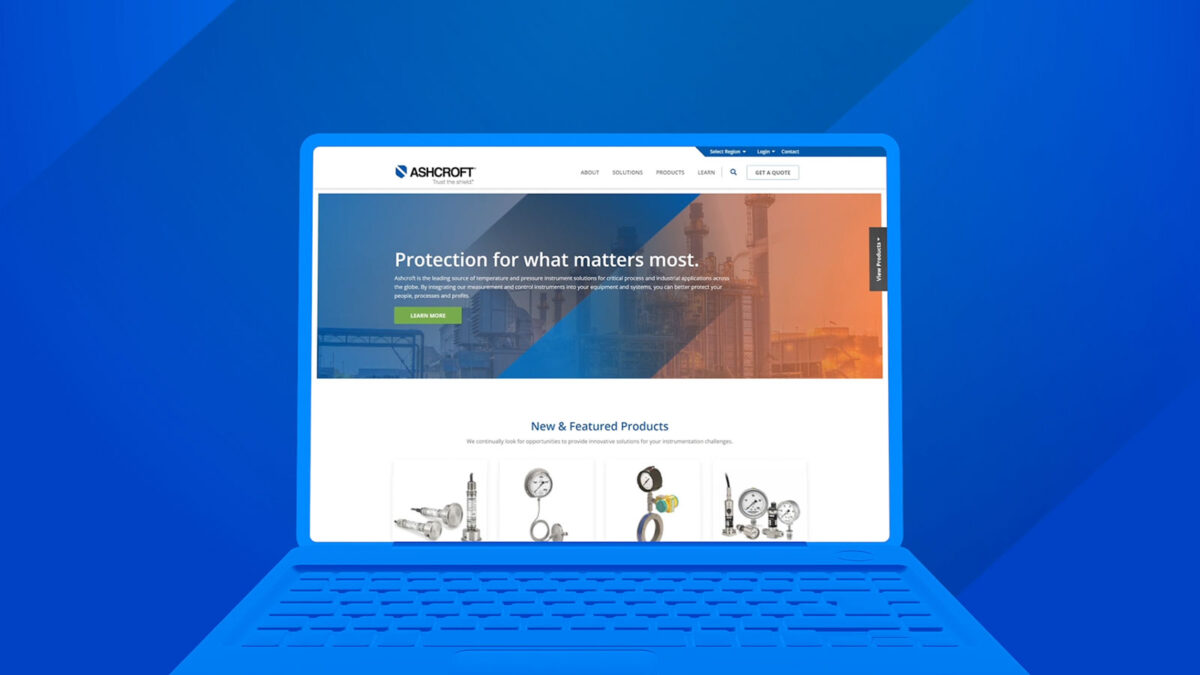 Kayla Beehler